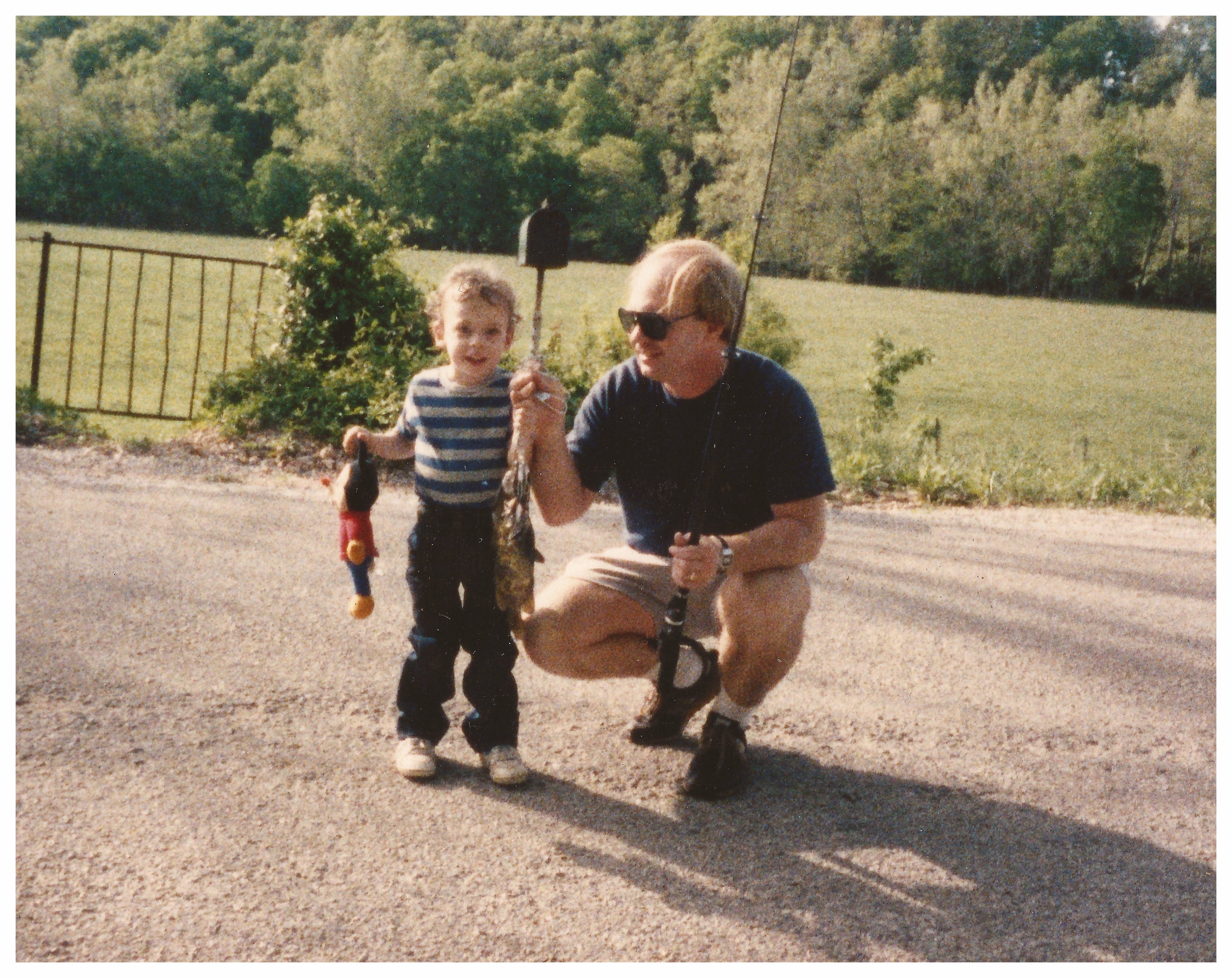 "Walk down them dusty, winding roads, I'm going to lay my head in Hungry Hollow."
Maybe it's being in my thirties or maybe it's just stage of life, but I've been dwelling on who I am and where I came from. So much of me was transformed on Ozarks dirt, running around hills and trees. I spent hours on the weekends and weeks during the summer by myself on those beautiful acres. Dad started taking me fishing soon after he adopted me. I am surprised we didn't go on day one.
I've been blessed (and cursed) with a very vivid memory. To this day, smells, temperatures, or sounds transport me to childhood. Sometimes it is crisp air in my lungs early in the morning. Other times I can smell the dense red clay or wild strawberries growing along the creek. Lately, there have been a lot of dots connected to those times and the lessons they were starting to teach me.
Fishing can be frustrating when you're a kid with boundless energy. I will never forget the look dad gave me when I mindlessly started throwing rocks in the water.
"You're scaring of the fish!" No, Dad. I'm recreating the battle at Wilson's Creek, and those rocks are cannon balls.
As the years floated by my attention span for standing in a single place increased. I wanted to know the secret and mystery to catching fish. Mornings turned to evenings and I was still wading up and down Flat Creek on my hunt for the biggest Small Mouth Bass I could land. While I caught some wonderful fish, I hooked something greater: patience.
I'm still trying reel that one in.
-Gone Fishin'